This is part 11 of a series on Stacey Nemours Dance! online flexibility course video pack.
Stacey's Dance! Flexibility Makeover Video Power Pack contains several stretching courses.
I will be posting about them in the following order:
Note: If you'd like to try out Staceys online courses (and props!), use code 'khalidadance' for 10% off all videos, course packs and straps at flexibilitymakeover.com
Course 11 – Synchronized Swimmers Flexibility  (part 2)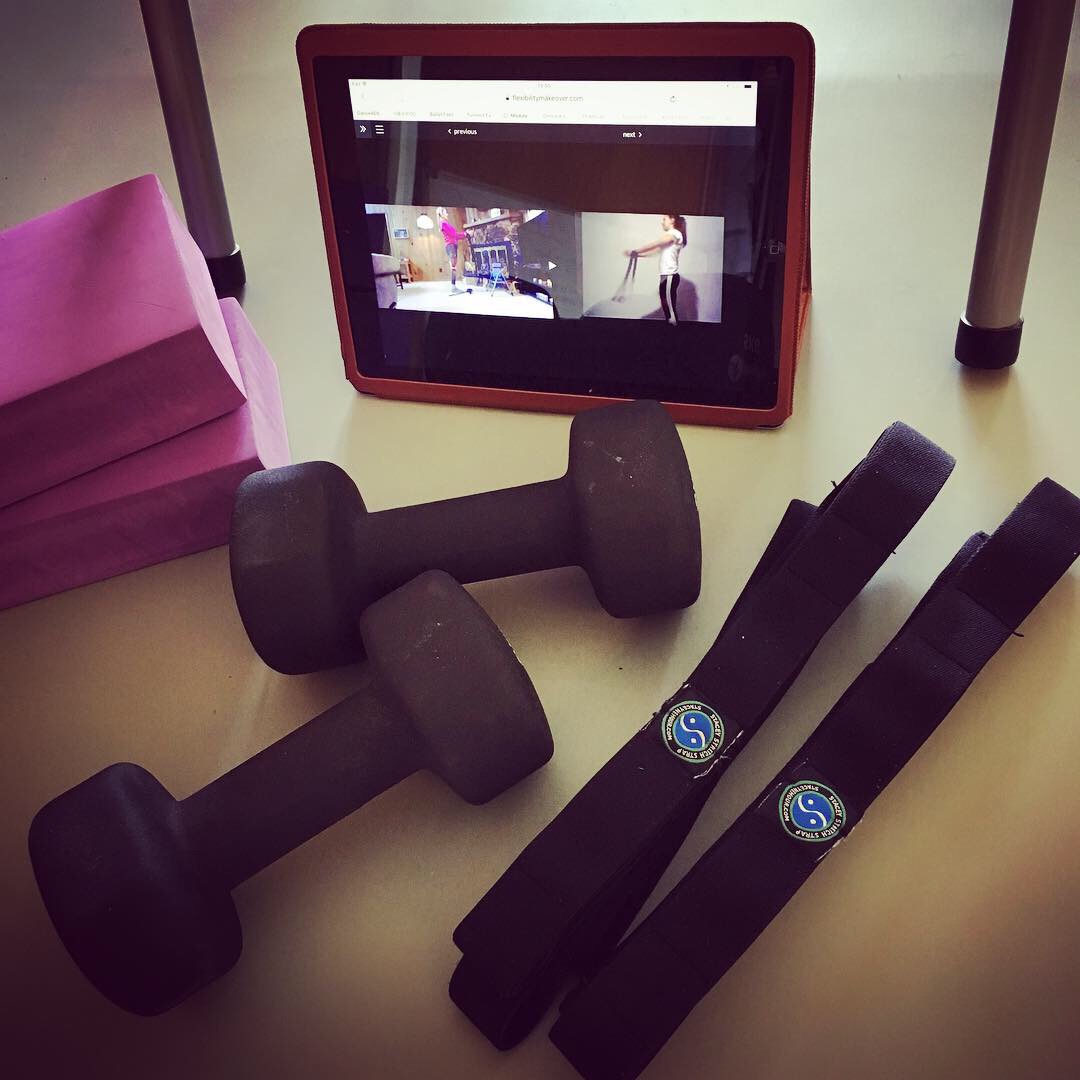 Duration:
Module 1: Before pictures – 2:42
Module 2: Main video – 58:00 (the final 10 minutes combine flexibility re-tests with oversplits practise, standing extensions and backbends)
Level:
Beginner-plus to Advanced
Props:
A set of yoga blocks
Some clear wall space
Optional, but highly recommended: a Stacey stretching Strap (or 2 straps if you want to intensify the exercises)
A step stool or a chair/low table
Optional: a set of light handweights
Optional: a set of foam rollers (which I use for gently practicing oversplits to help my regular splits, a tip from one of Staceys previous flexibility videos)
Course type:
Recorded Skype Session
Featured student:
Jessica Sobrino (synchronized swimmer)
What I like about it:
The course with Jessica contains 2  complete (about an hour each!) flexibility sessions – I wrote about the first one here.
I like that each session has slightly different exercises and a different main focus – so I can use them in tandem (if I have sufficient time) or separately.
This second one is great for anyone who wants to work on their upper body flexibility and strength, as well as active range of motion in the legs and hips.
What it does for me:
The first 20 minutes contain a multitude of deep exercises for opening the chest, strengthening the upper back and improving range of motion in the shoulders, which is excellent for upper body posture and mobility.
Note: In this class Stacey is wearing her new Posture support strap!
There is also plenty of focus on warming up, strengthening and stretching the feet, calf muscles, hamstrings, quads and hips, which is of great help for pointes practice in ballet.
Effects after a few sessions:
I've noticed that I am more aware of my upper body carriage after doing this session.
During ballet practice (right after the session) my legs were just a touch more 'straightenable', and I was able to consciously keep my shoulders and arms 'relaxedly engaged' more easily.
My favourite exercise(s):
I especially loved:
The shoulder strengthening exercises between 00:00 and 20:00
The 'wall quad stretch' bonus exercise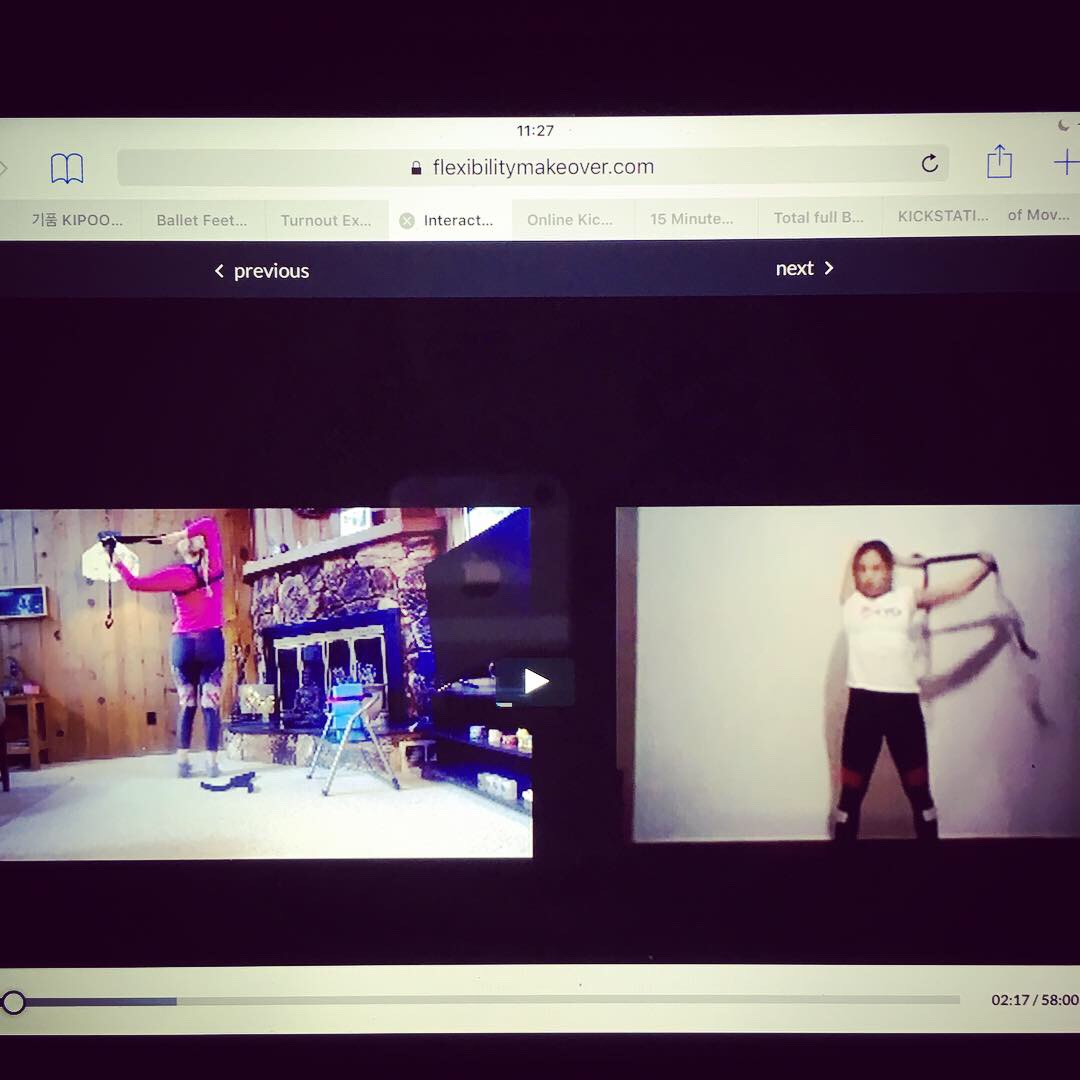 Happy stretching!
If you have any questions about this specific course, or about the Dance! Flexibility Makeover pack in general, feel free to contact me via the comments below.
If you have this course, too: Let me know what your favourite exercises are!
Next up: Part 12