Sooo.. what happens if you mix a thai-inspired pumpkin soup recipe with 'feeling a bit under the weather' and 'I don't have pumpkins but I bought too much garlic'?
That's right.
Anti-Vampire Garlic Soup.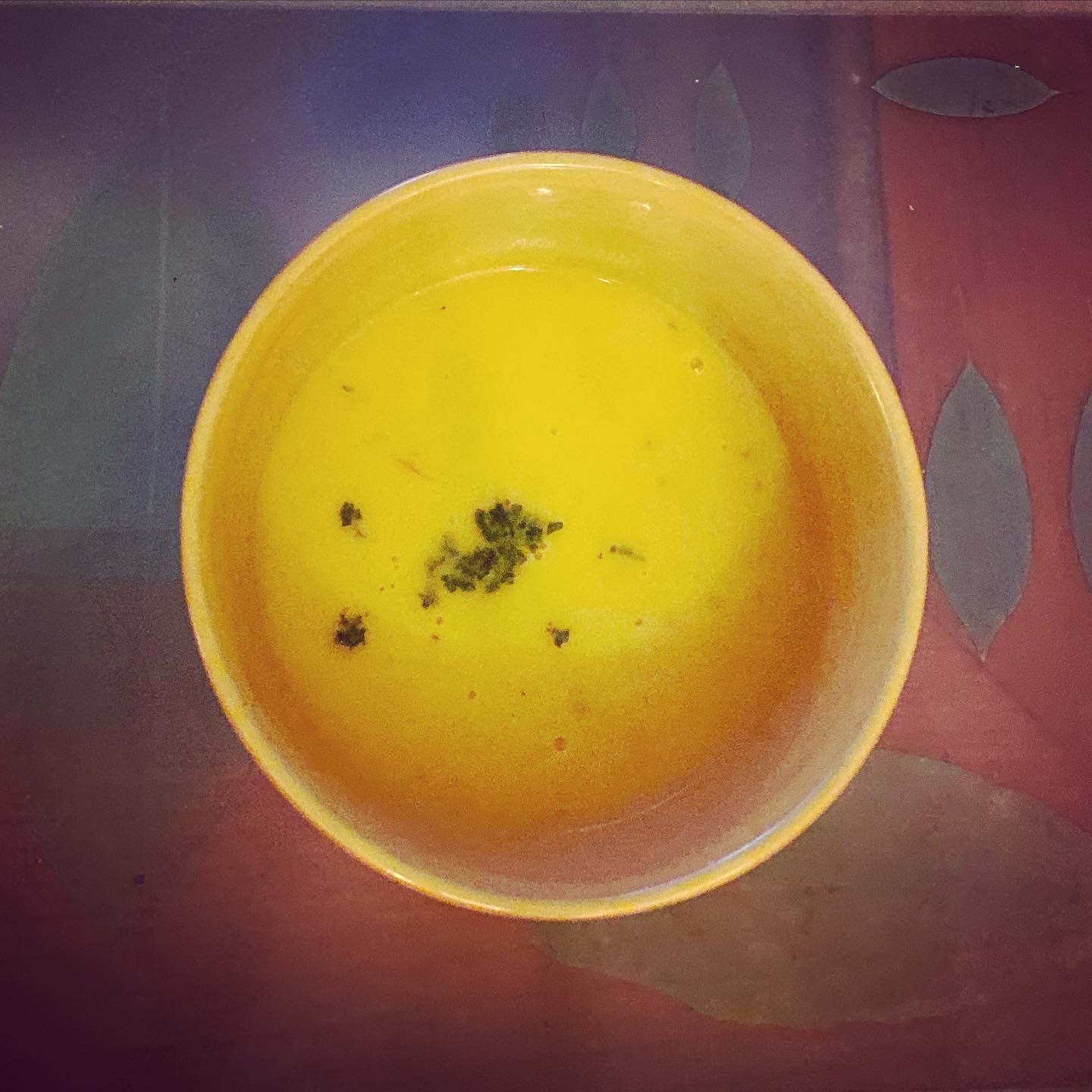 Good for warding off bloodthirsty demons, as well as for helping your immune system conquer rebellious germs.
Ingredients
1 tablespoon (or a bit more) olive oil
4-5 shallots
2-3 onions
2-3 tomatoes
1 red chili pepper (or a bit of cayenne pepper powder)
bit of lemon grass (fresh or dried)
500-600 ml veggie broth
350-400 ml coconut milk (the one I got is 80%, bio from real, nice and creamy)
a small piece of ginger
all the garlic you can handle
optional: a pinch of salt and/or cilantro to taste (we added this at the end)
Please note that you can vary these amounts – I used 'whatever will fit on the cutting block' for the greens, with 'whatever makes for a round number' for the broth/coconut milk, and 'the amount of garlic that we have accidentally bought too much'.
The recipe was absolutely experimental, and we were completely ready to toss away the soup had it not worked out.
But it came out good!
What to do
peel the shallots, onions, ginger and garlic
wash tomatoes, half them, remove the green thingies
roughly chop up all the veggies
heat olive oil in pot
add shallots, onions, garlic, and ginger, plus the chili pepper (or cayenne powder) and lemon grass
sauté (stir on medium-high heat) for a few minutes until the things start to soften
add the broth and coconut milk, stir once more, keep an eye on the pot until it starts to boil
close the lid, and continue to let it boil on low heat for about 20 more minutes
when ready, take the pot off the heat, and blend the soup until.. blended
Seasoning: add a bit of cilantro/parsley (if you're into that) and/or a pinch of salt to taste
Serves
2-4 peoples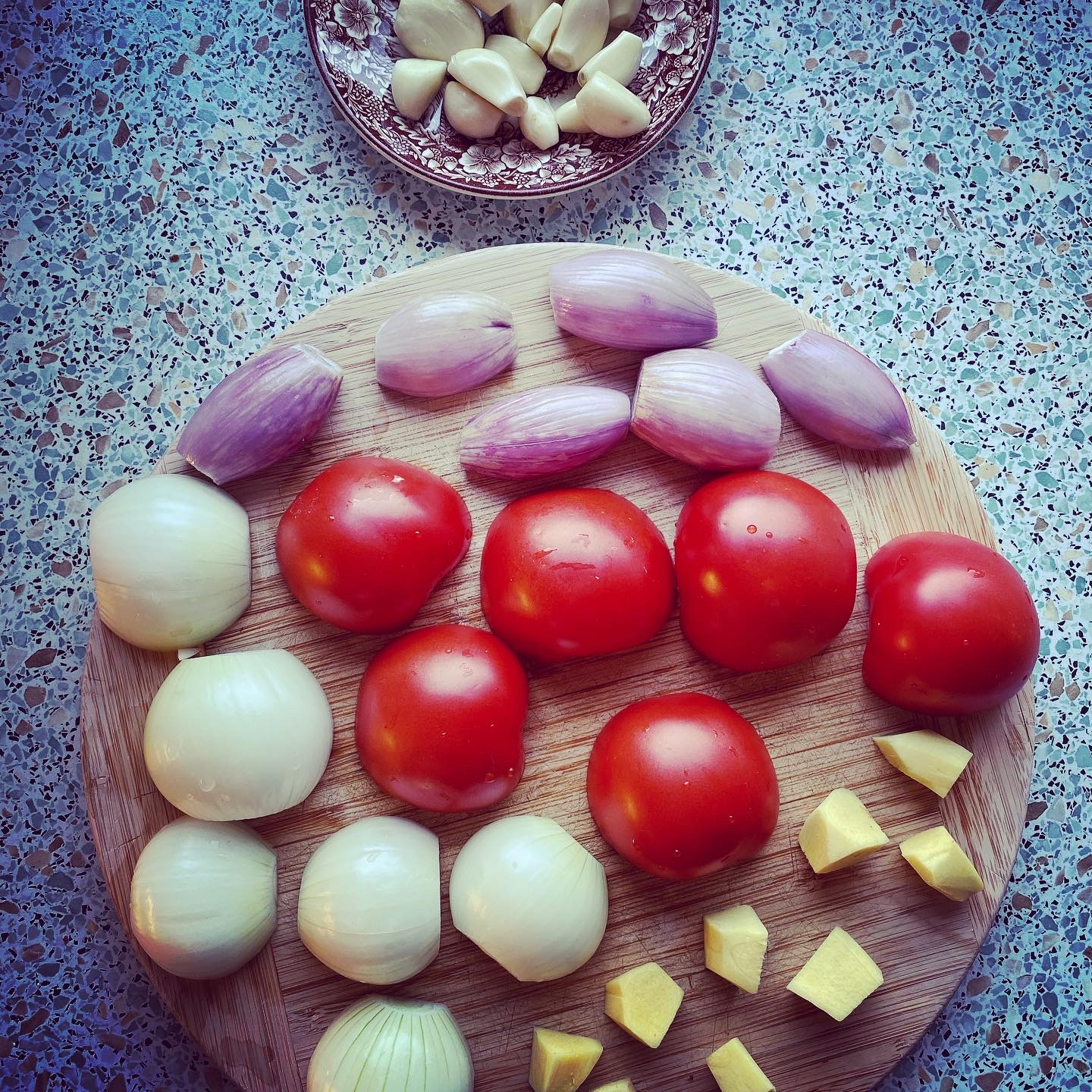 Bonus
We added buttered 'Schwarzbrot' (rye bread) toast on the side.
Let me know if you try this!
Enjoy!