I was given this recipe by miss Sandra/Chandra after one of this weeks Zoom/FB Live classes, and I love it.
Try this out, and let me know what you think!
Serves: 2 (+- 400 ml Jar)
Ingredients:
Spinach (2 handfulls – fresh leaves if you have)
2 Kiwi (the yellow ones were used here, but you can 'go green' as well)
2 Bananas
1 Tablespoon of Coconut Oil
1 Tablespoon of Honey
1/2 Teaspoon of Celtic sea salt (or a pinch of fleur-de-sel, or substitute)
1/2 Teaspoon of raw Cocoa Powder
1/2 Teaspoon of Curcumin
A pinch of Black Pepper
500ml water (or a bit more, you can add as you blend)
1 Tablespoon of Chia Seeds
Blend and mix, pour it all into the jar, then refrigerate overnight.
Enjoy! And feel free to share if you like it!!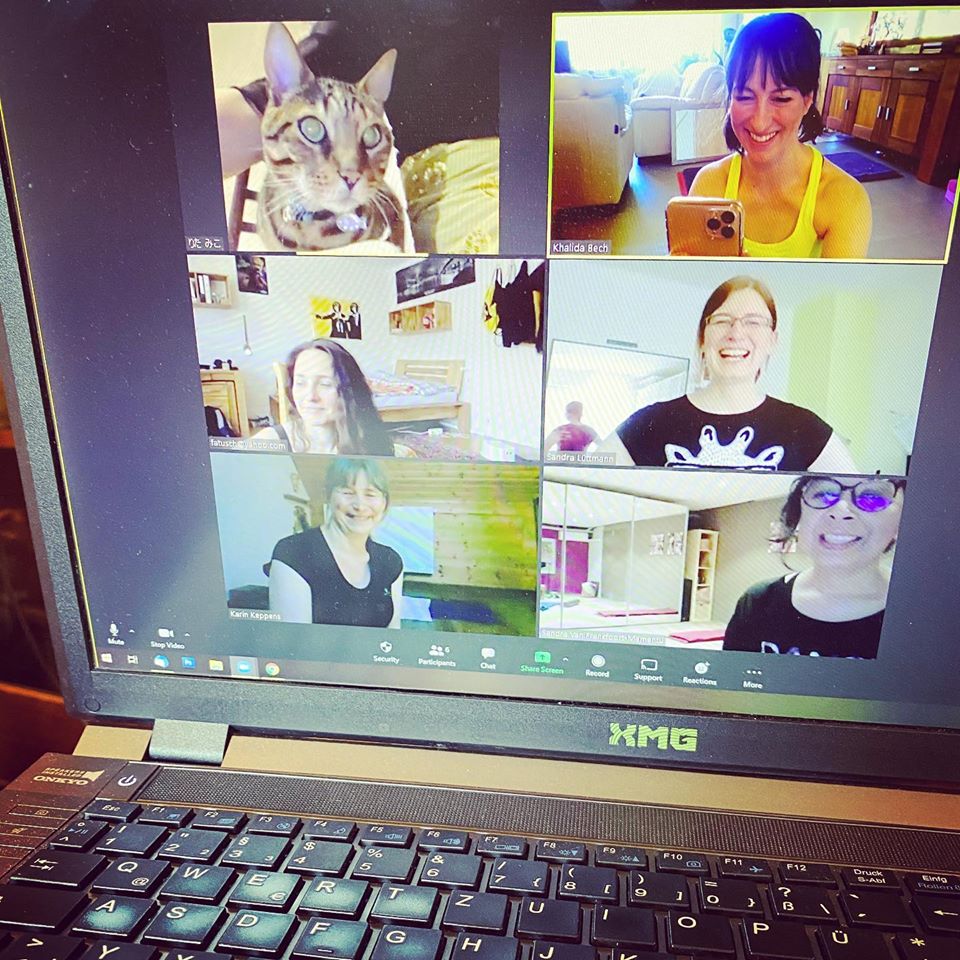 PS: Bonus Tip! Instead of kiwi you can try this with strawberries, berries, other fruits.
PSPS: Sandra is one of our bonus guest teachers at the MoveSpiration Germany weekend, which will take place next summer. She will be teaching a wonderfully relaxing QiGong/Taiji inspired warm up.
She is also one of the inspirations of my latest in-the-works project:
NEW: Tip Drops Membership with Khalida
A membership for weekly tip drop videos for dancers and movers of all levels.
Check this link for a FREE sample video!