What style of bellydance do you love the most?
Sparked by this and other interesting questions from an interview by the lovely Helène of mybellydancejourney.com where we talk about the recent DancEscapade weekend I co-hosted with Bozenka in Crete, I started pondering my own meandering dance journey.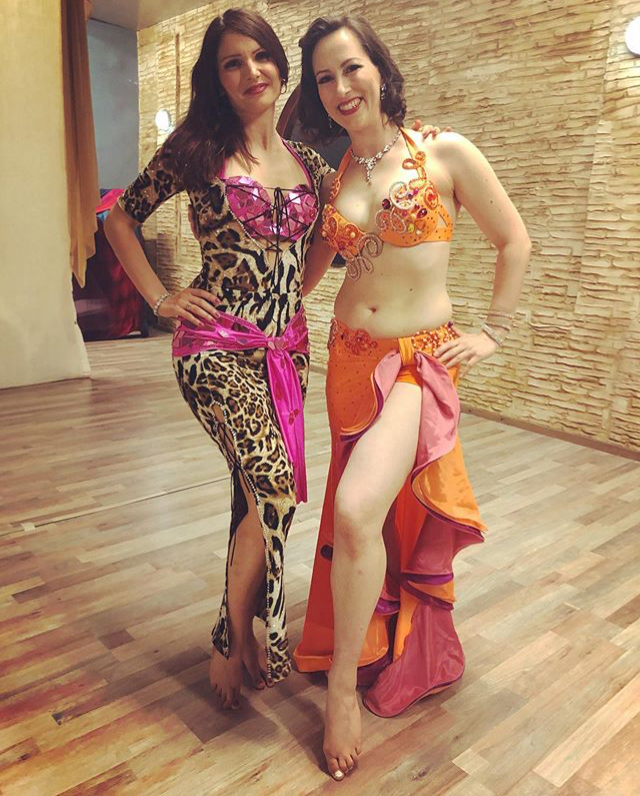 Below you'll find my story. Please tell me yours in the comments below!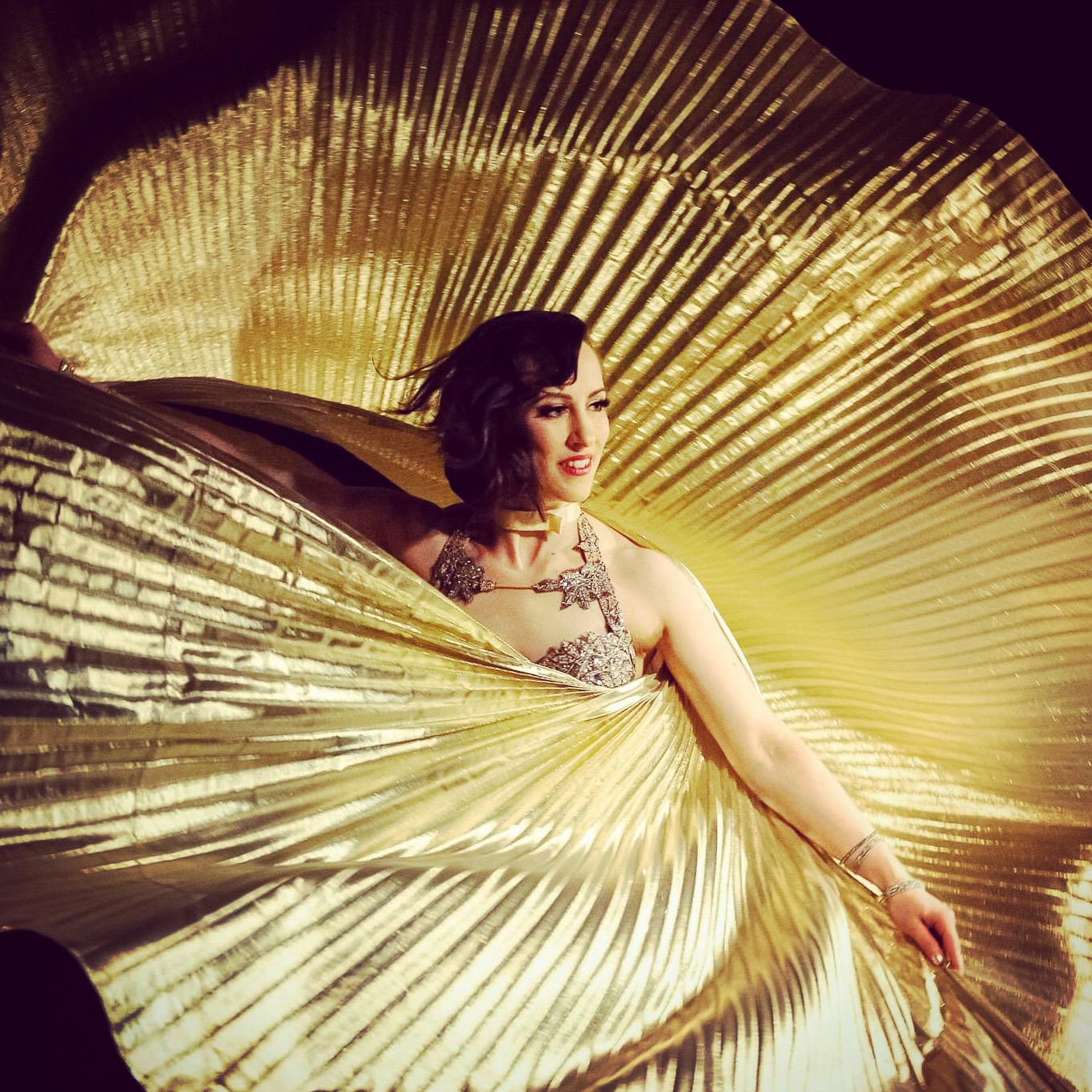 Throughout my dance years, I have always loved doing performances at parties and weddings/anniversaries.
They give me the chance to interact with my audience closely, and to incorporate different props (veils, wings, finger cymbals, a balancing sword, silk fan veils) for certain pieces in the show.
Party shows are my 'roots' performance wise, and I still very much enjoy dancing these kinds of sets.
The way they are usually built up is very similar to American Cabaret – which originated from a mix of middle eastern musical influences, including Egyptian as well as Turkish, Armenian, Lebanese, etc..
The pieces performed are put together in a certain order to make it a coherent 'set', displaying different moods and atmospheres, and reflecting the mixed backgrounds of the musicians as well as the dancers.
I was lucky enough to experience this 'live' when I had the fantastic opportunity to perform with House of Tarab, a group of incredibly talented and kind musicians at Delilah Flynns studio in Seattle, US about ten years ago.
It was a deeply enriching, inspiring and heartwarming experience.
My interest in Egyptian styles of belly dance was sparked about 3-4 years into my dance journey, around 2007. Before that, I knew only that belly dance was a very broad term, and that it (as well as the music connected to it) was performed and taught in different countries and regions in different ways – but I had not yet really ventured outside of my own educational bubble.
As I started entering my first competititons in Germany, I noticed right away that there was much more to learn on 'styles' and categories than I had been exposed to.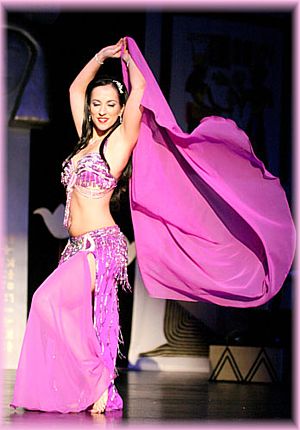 This was a real eye opener for me.
It prompted me to learn more and start attending workshops with Egyptian teachers, to dive into the world of rhythms, to even study and perform briefly with an amazing folkloric troupe (thank you Magdy!) as well as dip my toes into the history of dance.
It was around this time also that I went back to studying classical ballet.
My research, and learning how closely ballet and other dance forms were connected to the origins of what we now know as 'raqs sharki', deepened my admiration for the belly dancing movie stars of the 40ies and 50ies.
It inspired me to discover the beautiful music, dancers, films and composers of that era, which resulted in an extensive blog post series: http://khalidadance.blogspot.com/2017/06/raqs-sharki-1-2-3-badia-masabni-time.html
My dancing was influenced by it, too.
Today I am finding that I indeed love all styles of dance.
I go through different phases, at times I love to create big fantasy visions with props, but I also deeply enjoy dancing simply to classics.
I love the entertainment part of bellydance, and I love the art.
I love all kinds of music, I enjoy making dances, and I also love to improvise.
I adore dancing to live music, and I also deeply enjoy creating choreographed or semi-choreographed pieces to beautiful recordings.
I love fusion, and I also love the 'roots' of middle eastern dance.
I love to teach, I love to coach, and I also love to learn.
And, as you can see from the different categories of this blog, I also enjoy diving deeply into various (mental as well as physical!) aspects of learning and movement itself, by practicing self care, conditioning, flexibility work, meditation and martial arts.
It has taken me a long time to finally start feeling comfortable with all of this.
Right now I am very thankful.