As some of you may know, I have been supporting the Dance4Children charity team during the past few years.
I absolutely love the work they do, and for 10(!) years already they have been organizing various charity projects for dancers and movers.
All proceeds of these projects are donated in full to incredibly important causes – partners who offer shelter, protection and (mental as well as physical education) to children in difficult environments.
About a year ago I officially joined the Dance4Children Team (aka Coralie and Tamy of Belgium), and I am currently helping them to set up a charity online dance and movement class channel.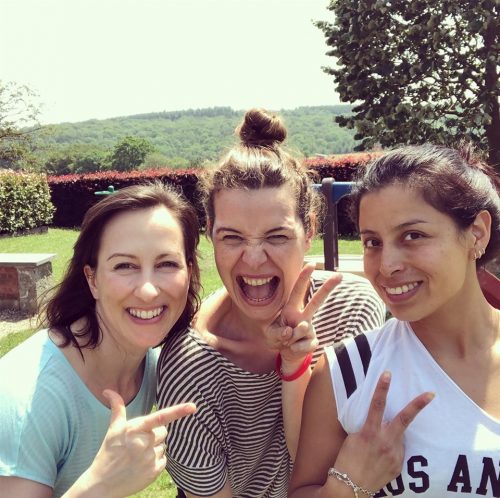 How does it work?
We collaborate with teachers from different movement fields (like the gorgeous Samantha Emanuel) and whoever wants to, can donate an instructional video.
Note: if you'd like to donate a video as well (thank you!) – simply contact me at info@khalidadance.com
Dancers and movers of all levels can purchase these online classes at www.gumroad.com/D4C and practice with them in streaming or downloadable format.
You can choose how much you would like to to donate per video class.
All proceeds of these online classes go directly to Dance4Children, who then donates it in full to a partner of choice in the course of the year.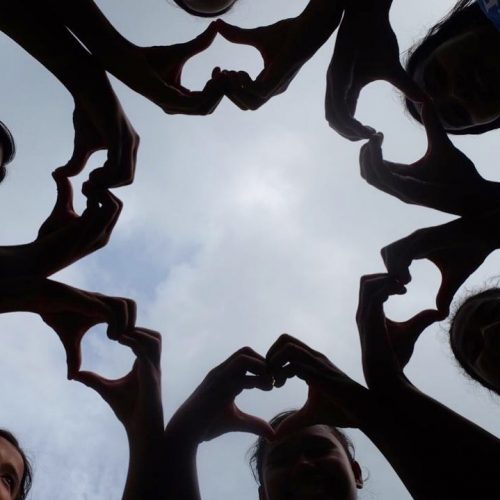 In 2020 (like the previous few years!) we will support the girls of Caméléon Philippines.

Our newest addition

I am very happy to announce that a brand new video has been added to our channel, created by Lena Helt of Sweden, and taught by her gorgeous daughter Amina El Mallah.
About the Video
It's a 25-minute online Jallabina Workout miniclass.
You can try it out it at www.gum.co/jallabinaD4C
What is Jallabina you may ask?
Try it and you will see 🙂  It's a super fun 'made in Sweden' bellydance-based dance workout!
Check it out at www.gumroad.com/l/jallabinaD4C?wanted=true
I danced along as I was uploading the video, and I highly enjoyed it 😀
Note from Kim:
I have known Lena (and her daughter) for many years, and she is a phenomenally knowledgeable teacher and a gorgeous dancer, as well as a lovely person.
She has lived in Egypt for many years, and she is one of the best private coaches I have ever studied with, plus her daughter is a true delight as a teacher.
The workout system she has created combines elements of dance fitness with steps from Khaleegy, Dabke and Oriental dance, all set to various rhythms and upbeat songs from the Middle East.
It's a joyous and movement-rich pick-me-up for dancers of all levels, and an increasingly popular workout style, taught from Scandinavia to all over Europe, and recently even beyond!
Go give this class a try, and support a great cause at the same time. I promise you will love it 🙂
Give it as a gift!
Note: if you click on the 'gift package' icon next to your email address in the payment module, after choosing a fair price/donation for the video, it is possible to send it to a friend as a gift!
If you know anyone who would enjoy working with this class – or the other videos/video packages in our channel – feel free to give this option a try at www.gumroad.com/D4C 🙂
PS: Help us spread the Love!
If you like our 'charity online channel' concept, please feel free to share this blog post with anyone who you think might enjoy it, and/or any dance teacher who might be willing to donate a video.
Also, feel free to tag us #dance4children in your stories and posts on FB and Instagram and show us how you enjoy working with our online classes 🙂
Happy dancing/moving!
xx Team D4C (Coralie Peet, Tamy Sourie, Kim/Khalida/Kabila)