An ode to the Turkish Get Up.
This post is inspired by today's online 'Fit für den Tanz' Workshop (my very first Instagram Live teaching adventure!) for Delanna's amazing WOW21 Project.
(in support of Dance4Children!)
When executed with good form, it's a wonderful home-physio exercise, combining coordination, strength, fluidity and balance.
I first learned about it through Monika Volkmars 'Dance Stronger' book/program (for which I was a test person!)
I started practicing it more deeply after working with Pavel Tsatsouline's 'Simple & Sinister' Kettlebell strength training book.
Mr. E and I started integrating the TGU into our 'Simple & Sinister'-inspired weekly workouts.
After that, there was no way back.
You can see us do a short demo here:
Here are my favorite links:
TGU Basics:
With 'speed bumps':
Bonus – Fine-Tuning the KB Swing:
Enjoy!
And feel free to share.
PS: For those of you who'd like to practice 'floor' moves together with me, I've got you! We will be diving into the Turkish Get Up in detail in my BOOST Program (Season 3) and you can also check out my FREE 'fearless floorwork' taster workshop HERE.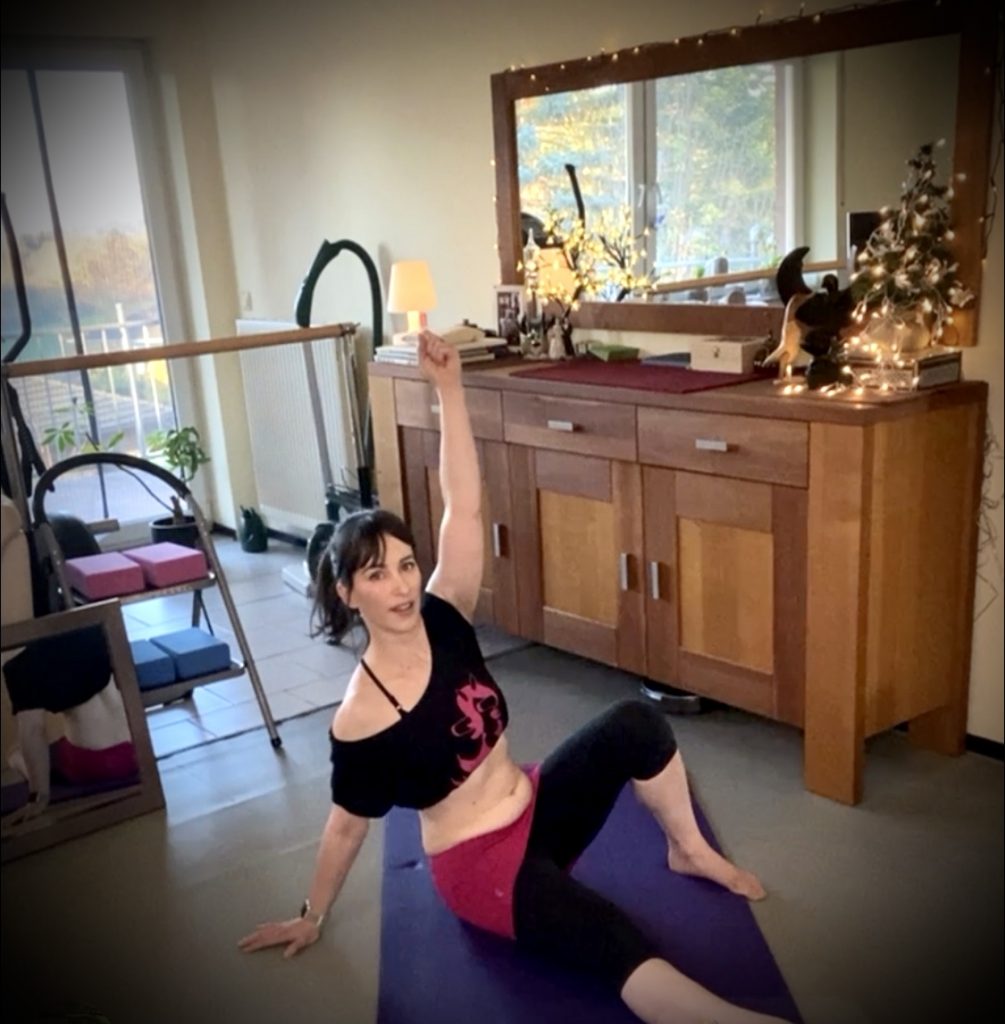 PS: have you tried the Turkish Get Up before? Let me know!