Soo. We made it.
Last weekend Mr E and I passed our 1st Dan (black belt) grade test for Haidong Gumdo, Korean Sword Art.
It was a super interesting (and joyous!) experience.
It feels unbelievable that we've made it to here.
And yet, there we are.
It's quite surreal to realize how much can be achieved, simply by applying focus, showing up, and not giving up.
That's the secret. Right?
We keep on learning every day. We keep on changing every day. WHAT we learn/change into, that's on us.
For the curious ones: WHAT did we have to do for the test?
Double-Handed Sword Forms – 8 of them
Sword Sheathing/Unsheathing – also 8 Forms
One-Step Sparring – also 8 Forms
Practical Application – Cutting paper (horizontal cuts for points)
We also did Attack-Defense forms, but those were not mandatory for the test.
A few things I've learned from this day:
Every Minute of Training counts
Mind and Body always work together
What you Focus on will grow
I'm deeply thankful that Mr E and I can 'do this' together, and we feel super lucky to get to study with such an amazing teacher, Grandmaster Chae.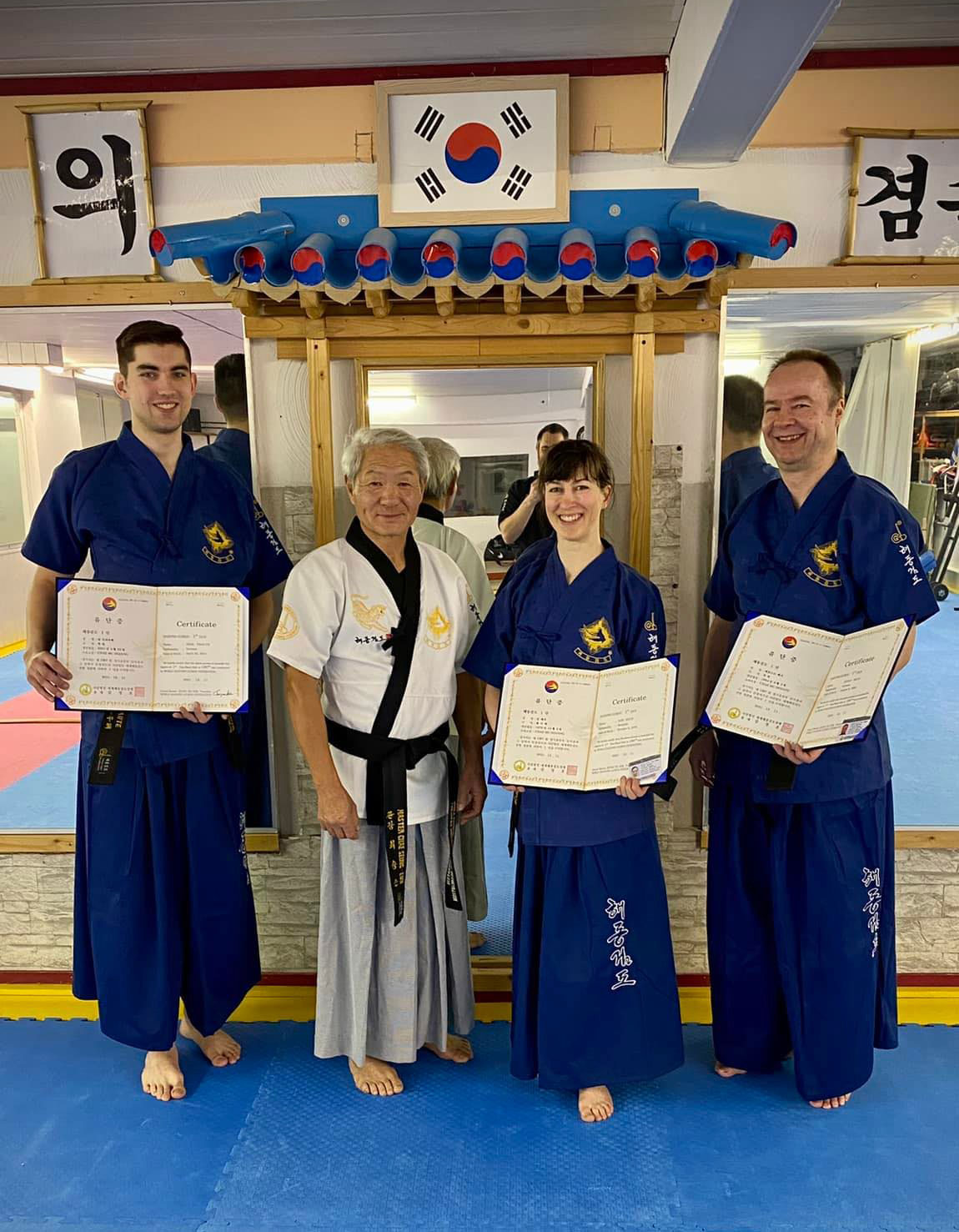 Looking forward already to the next training!
HAIDONG.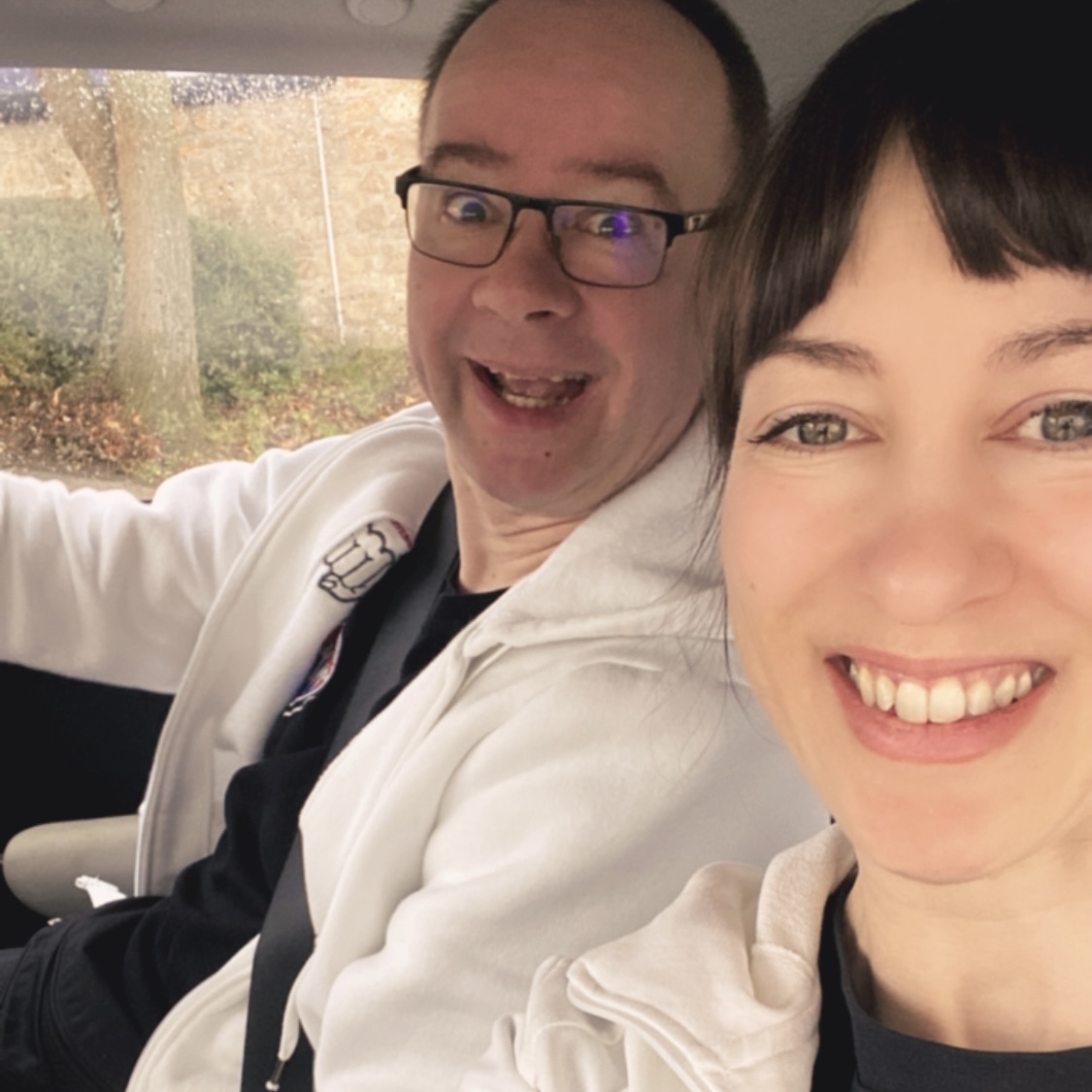 PS: What is something YOU would like to do in 2022? Let me know in the comments below!
If studying online (with meee!) happens to be on that list, join my online Strength – Flexibility – Dance BOOST Program! Only a few days left for the Early Bird Discount.