Flexibility practice update! 
Now that I've had the chance to work a bit more consistently with Stacey Nemour's fantastic online stretching course for dancers (I will link to the exact ones below), a few interesting things are happening:
1. From the pictures it looks like I've hit a bit of a plateau, as seen in in today's before/afters
2. HOWEVER, I do feel that my left/right sides are evening out a bit (finally!) and that all of my positions are looking a bit more square.
3. The process itself is starting to feel a lot more comfortable, and I am getting a bit creative with the Stacey Stretch Straps ?✨
4. ALSO, to my surprise and delight, the BEFORES (especially my standing kick poses) are looking a million times better than last week, so something really is happening there 🙂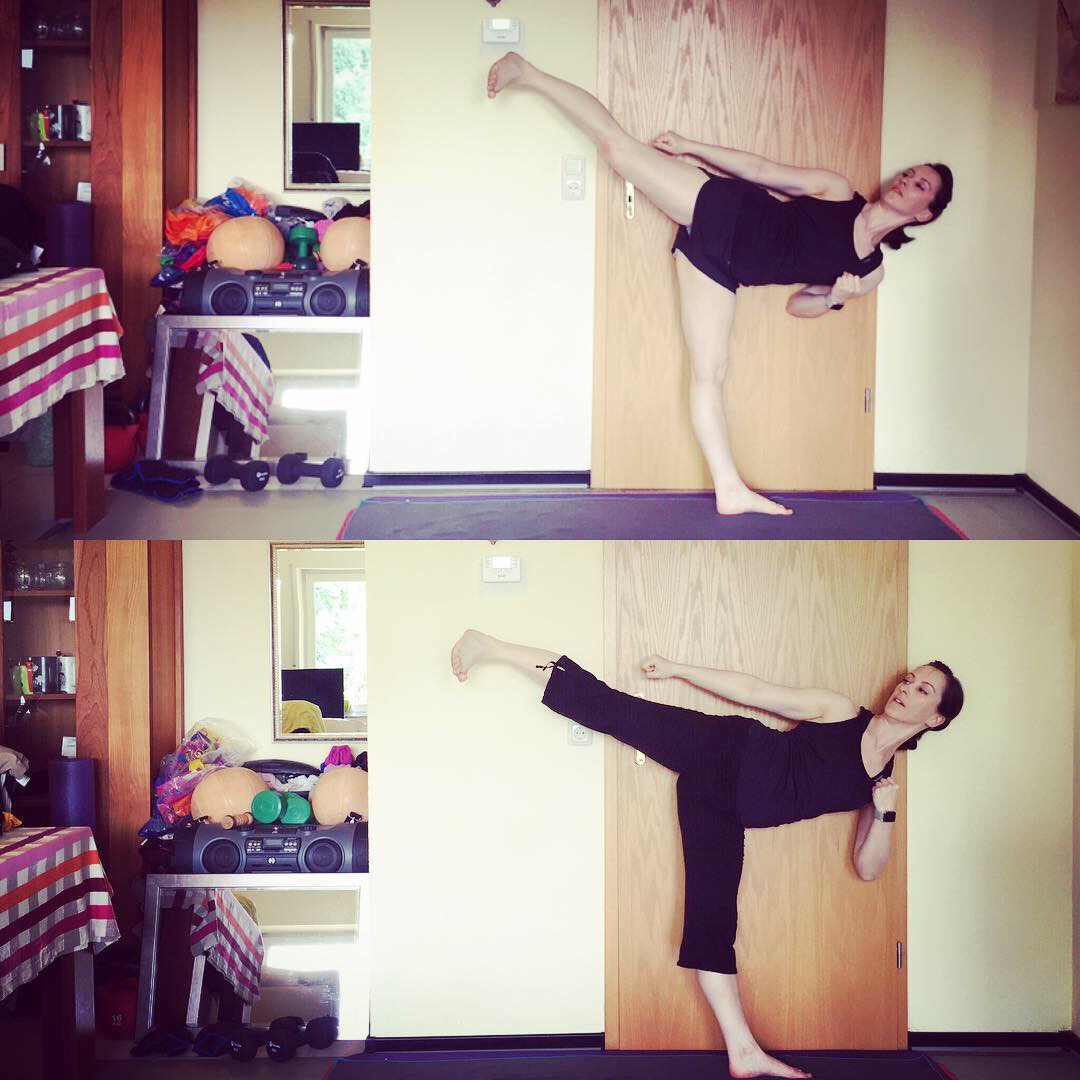 I shall continue with the daily sessions in the next days and will report back in the blog next week!
PS: I've added a few 'afters' of my extensions without hands on both sides, as well as pliés in fifth position (ie. banes of my ballet existence) this time, so I can keep track on my progress there, too.
PSPS: If you'd like to try Staceys courses (I highly recommend them!) and/or the flexibility and posture support straps (ditto!) go to www.flexibilitymakeover.com and use code 'khalidadance' for 10% off everything!
The courses I've worked with the past week are the first 6 of Stacey Nemour's DANCE! Flexibility Makeover Power Pack.
If you are working with Stacey's courses, too: let me know how you like it!