An Interview with Stacey Nemour – my favorite online flexibility coach & martial artist!
Stacey is an incredibly kind and experienced instructor, and she generously agreed to donate a 15-minute beginner stretching video to our Dance4Children online channel.
Below you'll find her journey into flexibility work, common misconceptions about flexibility training, as well as details about her online flexibility system.
Thank you so much dear Stacey.
Enjoy the interview, and feel free to share!
Stacey's interview:
(Scroll down for links and full transcript)
Question List
00:00 How did you find your way to teaching? And to Flexibility work?
02:53 Are there any misconceptions about flexibility practice you'd like to dispel?
04:24 How did you come to know about Dance4Children and their work?
04:53 Tell us about the video except you've donated to our online charity channel!
05:20 What are you working on right now?
06:39 A Bonus discount code for viewers!
Links mentioned
Read the full transcript
D4C: How did you find your way to teaching?
Stacey: Well flexibility kind of found me. When I was a child I actually had this innate ability to know how to get flexible I was shown pictures on the inside and guided intuitively. I self-taught myself gymnastics and later took all kinds of dance and acrobat classes.
But then when I grew up I found martial arts, and I also learned more about flexibility through the martial arts. You can have the splits on the floor but it's a completely different type of flexibility training to kick your legs straight up.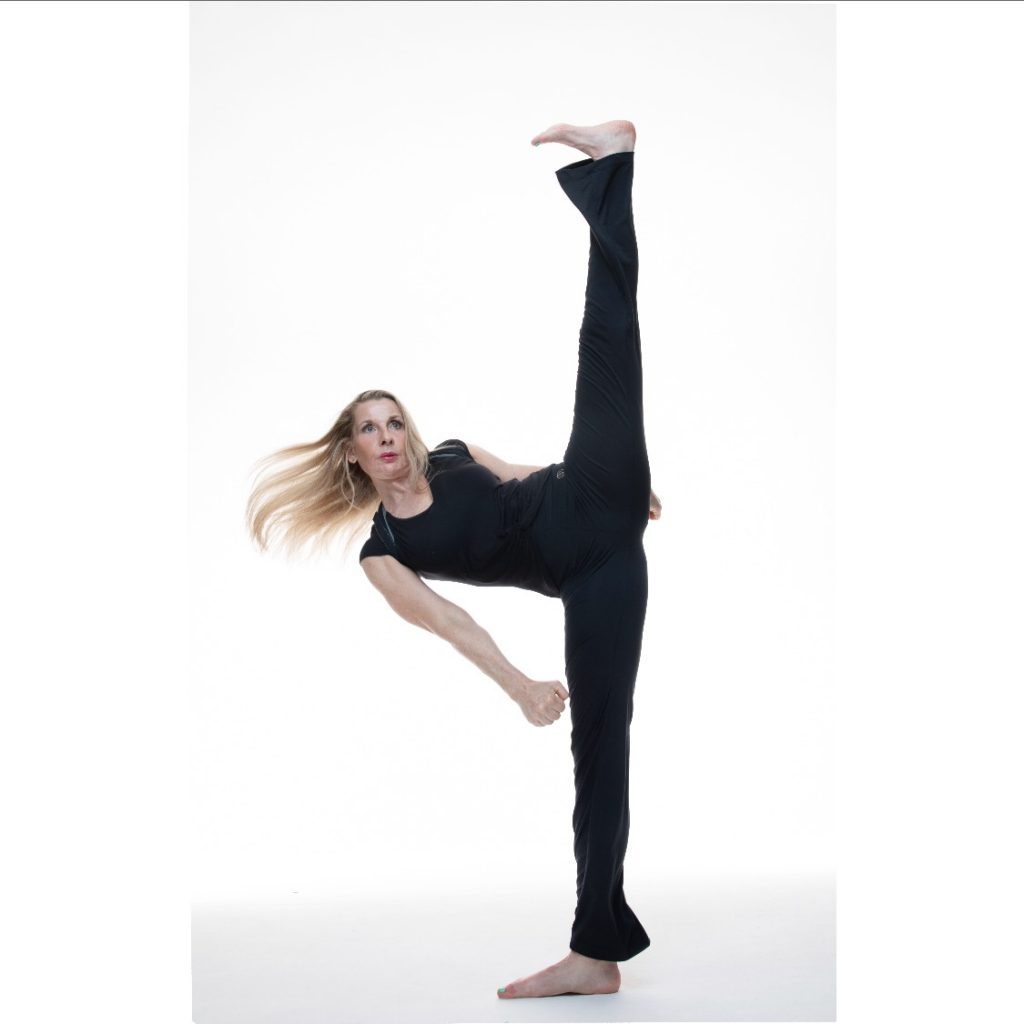 So through my martial arts path I started making up techniques to help me get my kicks straight up with clean alignment
And what happened was: I would be in Los Angeles out kicking on the heavy bags and doing my thing, and pro athletes started to come up to me and say 'you're so flexible I need to get like that, what's your secret?'
I would show people a few things and they'd be like 'wow my lifelong back pain is gone after seeing every doctor!'
And then the Carlson Gracie's team saw me kicking and they're like 'Stacy' in their Brazilian accent 'we need to get flexible' and invited me to be their flexibility coach.
That led me to work with Vitor Belfort, the ultimate fight champion, and for the two years I was his flexibility coach he won every fight.
And from there you know I was teaching kung fu but everyone that was doing kung fu needed flexibility and it just kept growing and growing.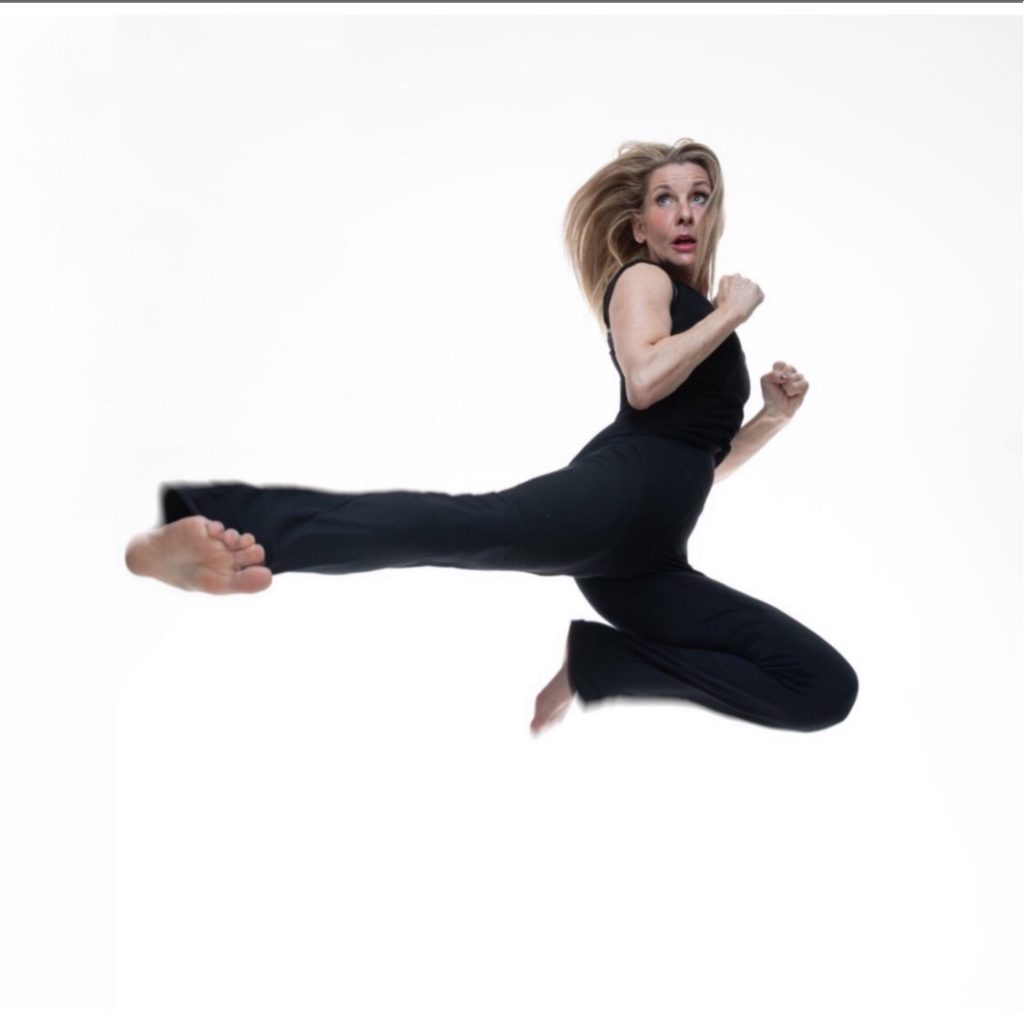 I've been doing this – not to age myself – for over 35 years professionally, before there was all these other flexibility people. So I've been in the game a really long time, and my system is always evolving.
And what I love about it the most is how it changes the trajectory of a person's life whether they're a non-athlete but they just feel better because they can do the basic things and not feel pain. Or working with the top athletes and performers around the world seeing them all of a sudden qualify for the Olympics and go to first place and reach their goals and beyond.
Because flexibility is really the the key and the starting point to having balance on your in your life on every level, and performing at your best.
D4C: Are there any misconceptions about flexibility practice you'd like to dispel?
Stacey: One of the most asked questions I get about flexibility is 'am I too old to get flexible?' and I usually say 'only if you think you are', because the mind gives the orders to the body.
If you used to be really flexible the good news is the body has memory and not only can you get that flexibility back but you can actually go beyond where you left off with the right flexibility training program and the right use of your breath and an open mind.
Another misconception is people think it has to hurt. The no pain no gain slogan is not the truth about flexibility.
My system is pretty painless due to the use of the breath and the sequence the stretches are presented in all my little details, so most people's pain is.. It's not really pain. Most people are just in complete shock and when they're able to finally get their nose to their toes, and the butterfly wings, and have their legs open out.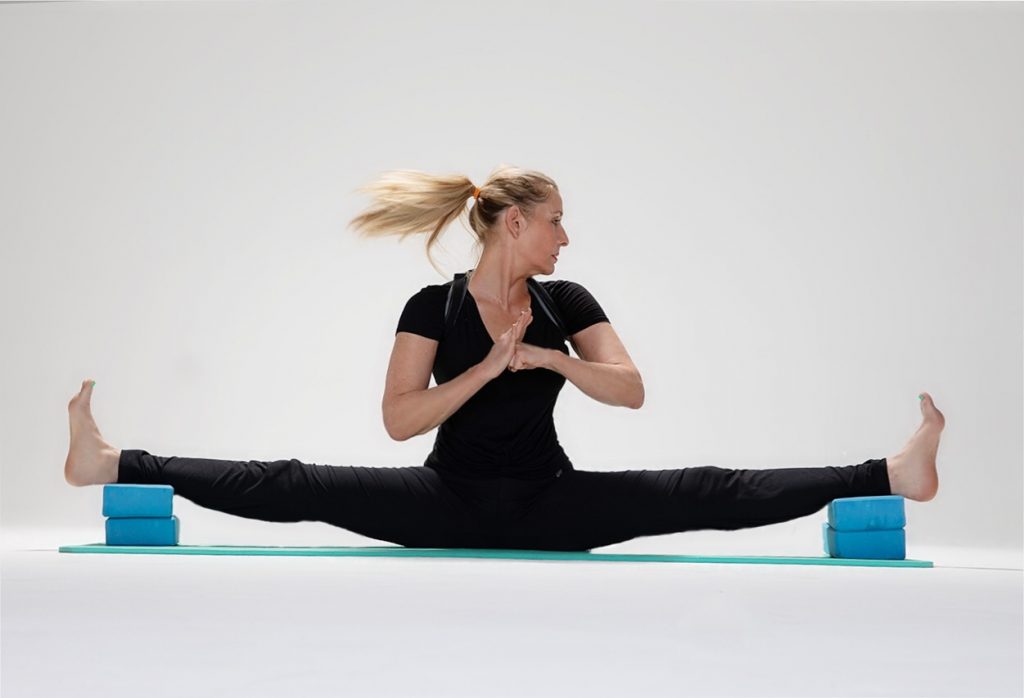 The biggest thing that happens is the shock, because they do it and they're like oh my god that is so weird I didn't even feel that.  And that's one thing I really love to witness.
D4C: How did you come to know about Dance4Children and their work?
Stacey: I heard about Dance4Children through the beautiful Kim of Khalida Dance she's one of my course members and talked to me about this. So I went to the site and I was so impressed.
It is such an honor and a privilege to donate this clip to the organization to help the children.
D4C: Tell us about the video except you've donated to our online charity channel!
Stacey: This clip, it's from flexibility at any age where do I even start right here, you're gonna get the opening of that to learn how to get things going if you don't know where to start.
D4C: What are you working on right now?
Stacey: I've spent the last few years developing flexibilitymakeover.com because what was happening was the wait list for people to train with me around the world via skype and in person was getting so large, and I only have so much energy.
I'd rather reach the masses, because everybody that uses my system benefits, so I created online courses for every level every age every sport – from very beginner to crazy insane circle soleil advanced.
I designed the stacy posture strap and the stacy stretch strap to go with my system, and if you go to flexibilitymakeover.com you'll see more courses and all my flexibility products.
I'm going to continue to keep making more programs, and trying to reach as many people who are ready to transform, and just keep on letting it unfold wherever i'm guided.
D4C: Thank you so much dear Stacey!
Purchase Stacey's full courses and flexibility straps here:
Note: use code 'D4C' for 10% off all Stacey Nemour's online flexibility courses and stretching/posture straps at www.flexibilitymakeover.com!
Follow Stacey online:
Follow Dance4Children online:
PS: Would you like to be featured as a guest teacher for D4C? Drop me a line and we'll make it happen!