Flexibility update!
The past 5 days I've been working with the extensions (leg lifts)-focused videos from Stacey Nemour's online flexibility course package for dancers.
I'm very happy with the results!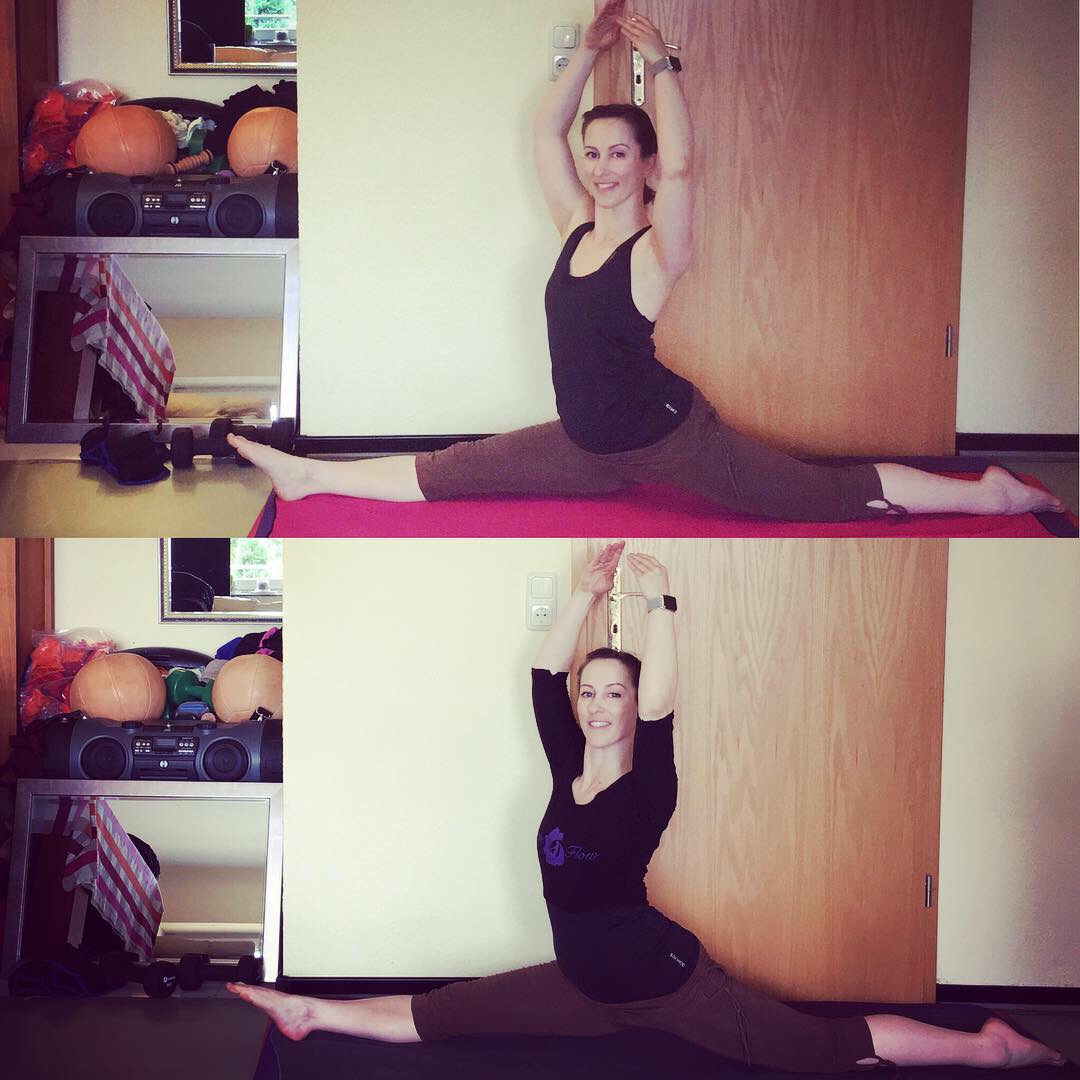 The week itself was a bit of a struggle – Resistance, the topic of this week's book recommendation, keeps popping up whenever I encounter a flexibility plateau.
In any case, I'm very thankful I carried on with the practice.
This week I'm noticing a bit more freedom in the hips, the splits are feeling a tiny bit more comfortable since yesterday,  and the no-hands leg holds are definitely getting stronger.
In this week's pictures you can compare last week's and today's 'afters' for splits, extensions and backbend/bridge.
Enjoy!
I'll be continuing with the same practice videos from the course pack during the coming week.
PS: If you'd like to try Stacey's courses, use code 'khalidadance' for 10% off all online classes, course packs and straps at www.flexibilitymakeover.com