"As long as you keep flexible, and keep the belief in your mind, you can do this for a long time."
This is part 8 of a series on Stacey Nemours  fantastic online
course package for dancers.
Check out the full series here:
Contents
Stacey's Dance! Flexibility Makeover Power Pack contains several courses.
I will be working with/posting about them in the following order:
Note: use code 'khalidadance' for 10% off all Stacey's courses, straps and course packages at flexibilitymakeover.com
Enjoy!
Course 8 – Flexibility Makeover with Top Female High Diver
Duration:
Module 1: introduction and before pictures – 7:40
Module 2: Main video – 58:01 (the final 5 minutes combine flexibility re-tests with front and side splits, bridge/backbends and pike/forward bend)
Module 3: Bonus Session! – 31:15 (including flexibility re-test in the final 3-4 minutes)
Level:
Beginner to Intermediate
Props (main session):
A set (or 2 sets) of yoga blocks
Some clear wall space
Optional, but highly recommended: a Stacey stretching Strap (or 2 straps if you want to intensify the exercises)
A set of light hand weights (5-8 pounds)
Props (bonus session):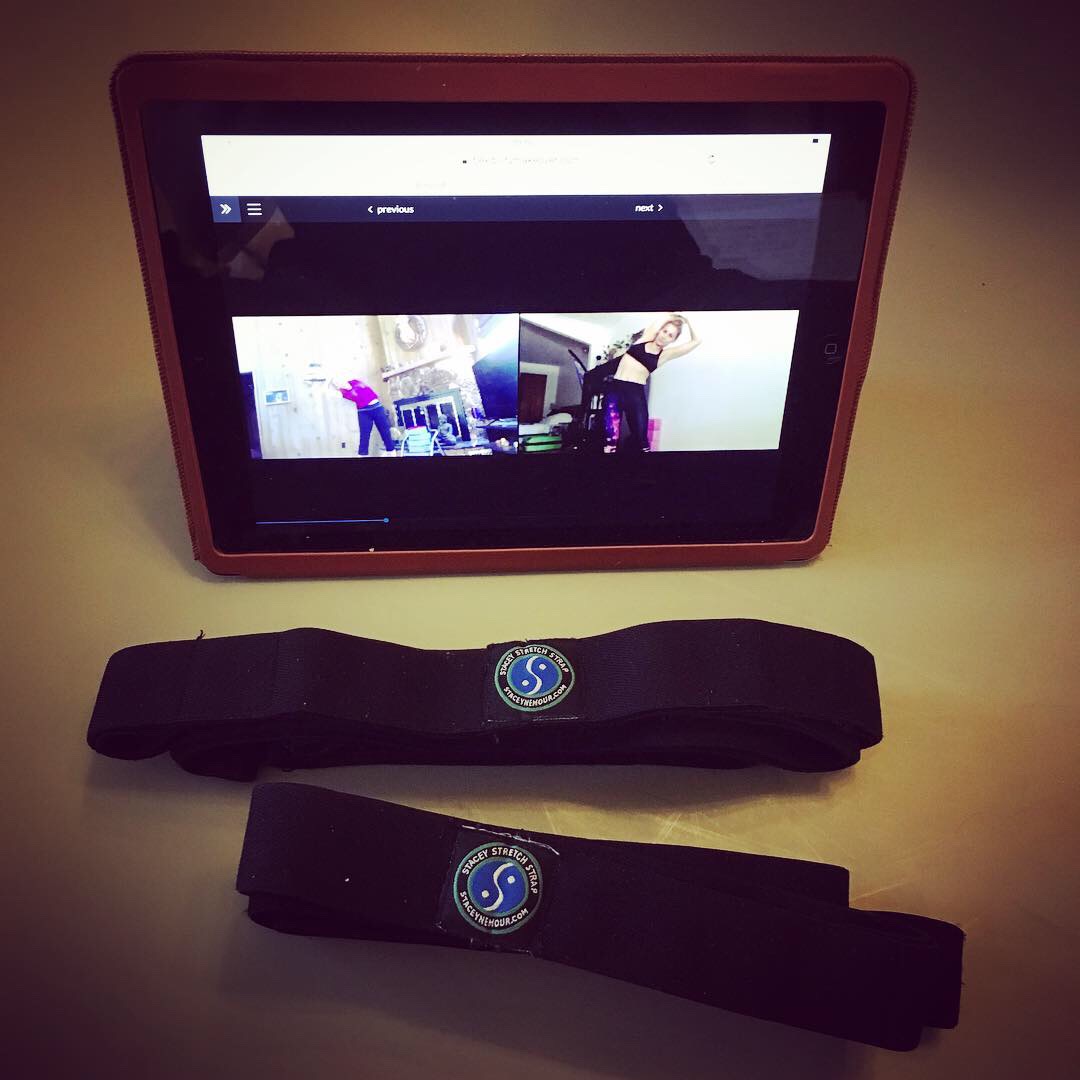 Course type:
Recorded Skype Session
Featured student:
Lysanne Richard (Top Female High Diver)
What I like about it:
I love that this course feels very gentle, and has a lot of emphasis on opening the upper body and neck area as well as the hamstrings.
It has a longer (1 hour) deep flexibility session as well as a super compact (30-minute) bonus session, which is perfect when there is not a lot of time for flexibility work before practise, or when I want to do multiple courses in one day.
What it does for me:
Working with this course (along with some excellent tips for relaxation from Stacey in her FB support group for Course pack members) has helped me release some very long-standing neck and shoulder issues.
This in turn is freeing me up to go deeper when working with the other courses from the program, so I am very much looking forward to revisiting the course.
Effects after a few sessions:
As mentioned above, I now have much more freedom in my neck/shoulder area than before.
PS: You can find a before-after of the very first time I worked with this course (as a morning stretch) in this Post.
My favourite exercise:
I absolutely love the very simple (but highly effective!) shoulder/chest opening variations in both videos.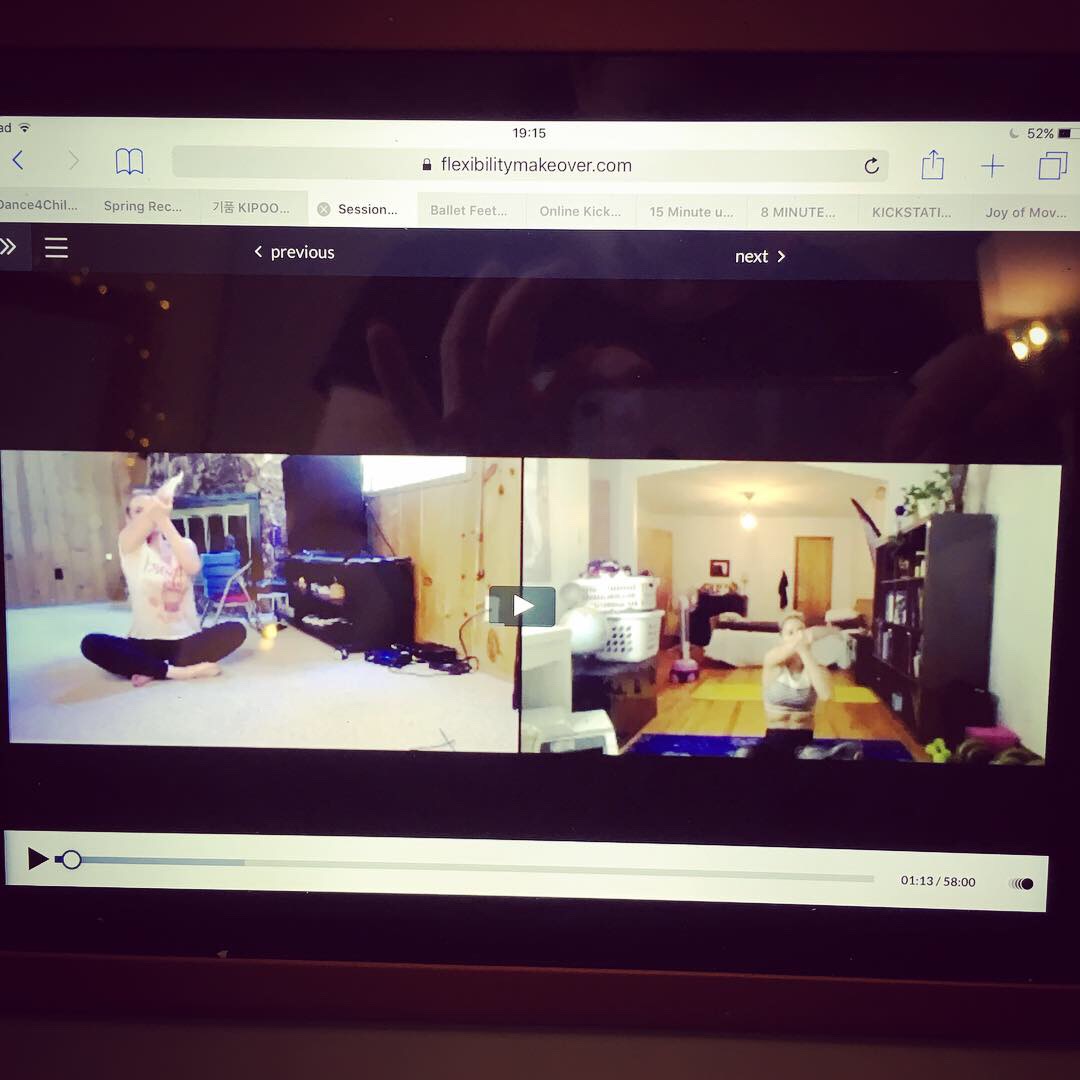 Happy stretching!
If you have any questions about this specific course, or about the Dance! Flexibility Makeover pack in general, feel free to contact me via the comments below.
If you have this course, too: Let me know what your favourite exercises are!
Next up: Part 9 – Flexibility Makeover for Rhythmic Gymnasts (part 1+2)